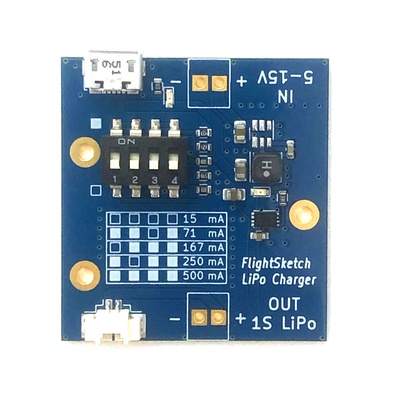 FlightSketch Charger
$25.00
In stock (8 available)
Tweet
---
Product Description
FS Charger for 1S LiPo batteries
Adjustable rate charger provides from 15-500mA output. Fixed 4.2V. Easy charging at home or in the field from a 5V USB source.
Requires USB Cable & power source, sold separately or can use standard Micro USB charging cable.
** This lot is configured for USB power only ** Chargers will be upgradable to 5-15V input later this summer when parts become available. 
Recommended items