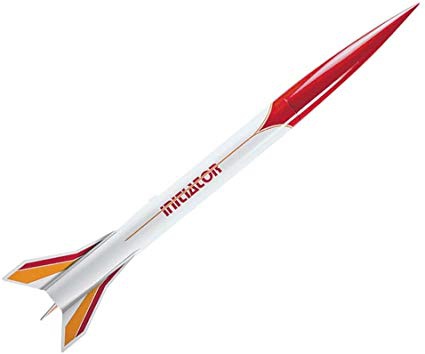 Aerotech Initiator 2.6"
$72.00
In stock (1 available)
Tweet
---
Product Description
Initiator™
Itching to fly F and G motors? The Initiator is simply the best big rocket to build first. It features molded fins, beautiful color coordinated decals, and no-wadding ejection system. An impressive 3 feet tall, the Initiator is one gorgeous rocket.
Specifications:
Length: 39"/99 cm
Diameter: 2.6"/6.7 cm
Weight (without motor): 14oz/400gms
Fins: 3
Product No. 89011